AFL Camp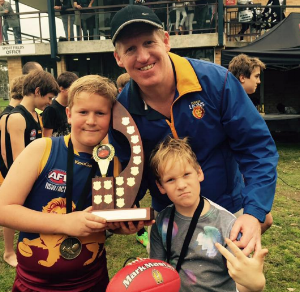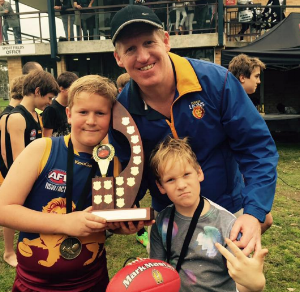 sale
AFL Camp
Find My Coach brings you our 2017 AFL Camp bringing together the best quality coaches from around Sydney to take your AFL skills to the next level.
Number of Days I would like to book:
AFL CAMP - Lionel Watts Reserve, Belrose, Sydney
DATES: JULY 3rd 4th 5th 2017
TIMES: 9am-3pm (all days)
COST: $220 - 3 Days
$163 - 2 Days
Age Groups: CO ED + 7-16 Years Old
Get involved these holidays with one of our awesome AFL Camps situated at Lionel Watts Oval in Belrose. With our incredible coaching staff with over 40 years experience between them both playing and coaching at a high level.
Tailored coaching for your age and ability.
Accredited AFL Coaches
Great Facilities
Join camp director Craig Fairbairn, coaching director of the Forest Lions AFL Club and other top quality coaches for over 18 hours of quality coaching. Sign up today and take your kicking, handballing and marking skills to the next level!
9.00am - 3:00pm each day.

In the event of inclement weather the director will make a decision whether the camp will be cancelled. A detailed camper registration packet containing check in location, health/release forms, emergency contact numbers, and a checklist of things to bring will be emailed to all registered campers once they have signed up. The location of the camp will be held at Lionel Watts Reserve, Blackbutts Rd, Frenchs Forest. There are public toilets, an enclosed playground and a football field.
Camp Schedule*
9:00am Coach Introduction+Camp Format+Goals of the Camp
9:15am Advanced AFL Agility, Evasion, Fitness and Athletic Development
10:00am Basic Kicking Technique Development
10:30am Morning Break
10:45am Group Work - Defensive/Marking/Tackling/Kicking/Ruckwork
12:30pm Lunch
1:00pm Attacking structures and support play concepts
2:00pm Games utilising concepts and structures
3pm Finish
If you have any additional questions don't hesitate to contact us at info@findmycoach.net.au and one of our stuff will respond within the hour!